The Orange Cookies strain is an indica-leaning hybrid offering a reasonable THC level of 18%. It's known for its happy and energetic high that helps you become quite talkative, making it perfect for social gatherings. Orange Cookies tastes amazing as well, with notes of sweet citrus and orange.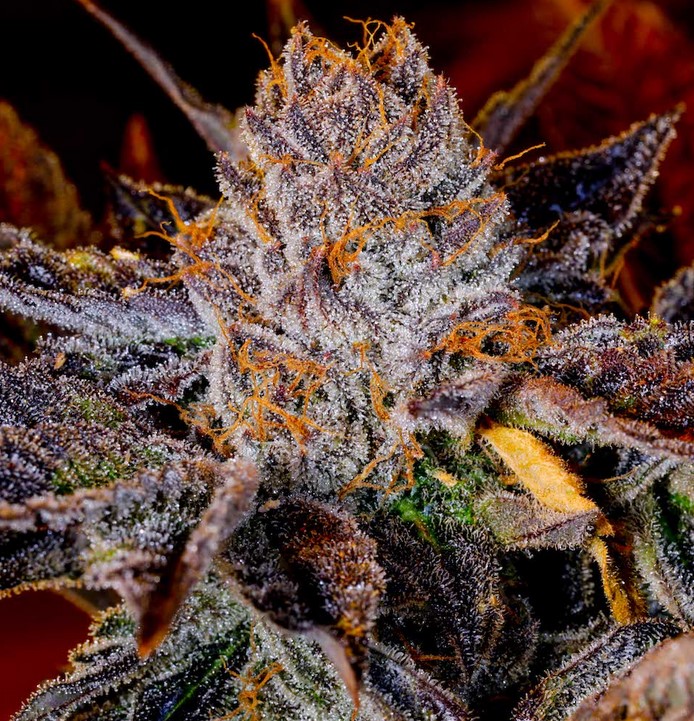 The cookie family of marijuana strains seeks to create the ultimate cookie taste in marijuana. Orange Cookies comes from this famous family and provides a refreshing taste and pleasant high.
What Is the Orange Cookies Strain?
The Orange Cookies strain is a cross between the legendary Girl Scout Cookies strain and Orange Juice. It won second place in the Best Hybrid category in the 2015 High Times Cannabis Cup. This is not surprising, as it contains decent THC levels, in-depth effects, a unique flavor, and a smell that you just won't find anywhere else.
The effects of Orange Cookies are typical of its indica heritage. The initial steps of the high settle in quickly, offering a powerful, energetic feeling. This is then swiftly accompanied by a healthy body high that is both relaxing and invigorating at the same time.
If you are not a very active person, you can enjoy Orange Cookies as a regular daytime strain. Just use it whenever you want to experience a sense of profound calm and awareness of what is going on around you. It doesn't cause any sleepiness or undesired drowsiness. Instead, it leaves you feeling happy, energetic, and talkative.
Aroma
Orange Cookies presents a strong smell of tangy citrus that emanates from the bud like an overripe orange. However, if you start to fiddle and play with the buds, you will notice an oddly herbal tang to the air, as if a packet of herbal tea was broken open and scattered to the wind.
The smoke produced from burning this uniquely scented bud is exceptionally smooth, carrying a smell of almost pure cane sugar.
Flavor
The overwhelming flavor is one of orange and citrus. However, simple words like "sweet" and "citrusy" belie the deep level of complexity that bleeds into your tongue.
With your first mouthful of smoke, you will feel like you have just bitten into a pungent, sweet piece of citrus fruit. You will imagine your mouth filling with the juices, culminating in an extremely pleasant, tart, and tangy sensation.
The flavor continues to develop as it matures, progressing into the tang of orange rind with a very subtle hint of whisky. After a minute, it tastes a little bit more citrusy, just like an Old-Fashioned cocktail.
Appearance
You can expect a decently sized cola with a dense structure, with speckled leaves that have hints of purple.
Interestingly enough, there are hints of orange on the cola itself, culminating in this brilliant mix of interestingly colored, almost interwoven patterns.
Orange Cookies Grow Info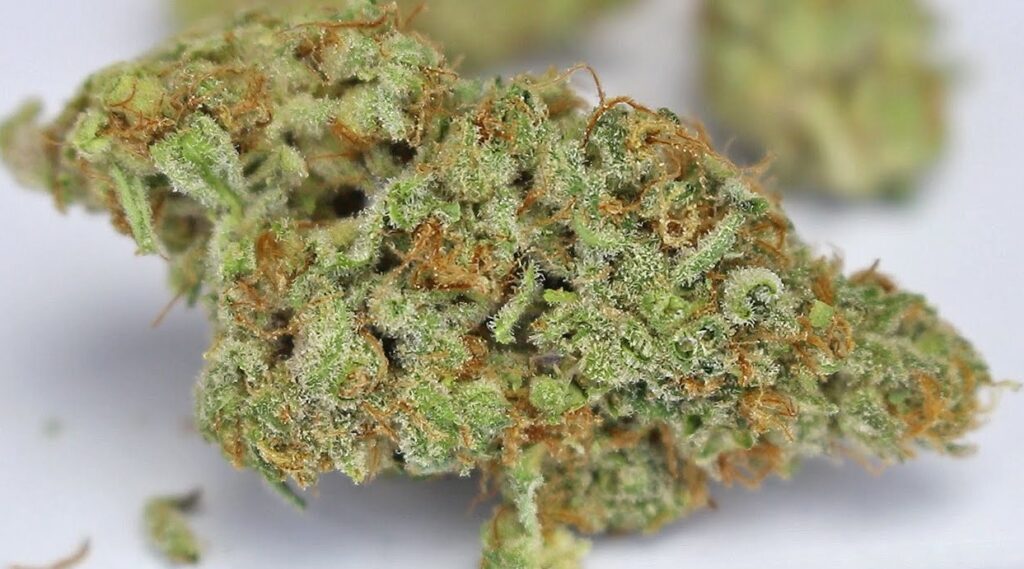 Unfortunately, Orange Cookies is not yet available in commercial seed form, forcing you to use cloning methods. It can thrive indoors or outdoors, although it is more realistic for most growers to cultivate marijuana inside.
Should you choose to grow Orange Cookies outside, it is generally ready for harvest by the end of September. Indoors, its flowering time ranges from 7 to 9 weeks.
If you cultivate this strain indoors, you might benefit from a yield of 12 ounces per square meter. Outdoor-grown Orange Cookies can provide around 12 ounces of bud per plant.
Orange Cookies seeds are not commercially available, so prospective growers must use clones.
As Orange Cookies is derived from Girl Scout Cookies, you can expect some of the same problems as when trying to grow GSC. For instance, it tends to try and overgrow itself and droops over other, underdeveloped branches. Make sure you pin it to trellises to stop it getting smothered under its own weight. It is important to occasionally trim the Orange Cookies strain and top the plant to encourage lateral growth.
If you want a deep and rich color after harvesting the strain, make sure that you dry it thoroughly. Though the flavor might not be impacted as much, you won't get as brilliant a purple hue if you don't put special effort into your drying.
Medical Benefits of the Orange Cookies Strain
MMJ patients with issues such as stress and depression tend to enjoy the Orange Cookies strain.
Orange Cookies is also a popular strain amongst marijuana users seeking to alleviate fatigue. Thanks to its uplifting, energizing aspects, you can utilize Orange Cookies to help combat issues with chronic tiredness or an inability to function during the day.
The best part is that it doesn't leave you racing around the house, desperate to use your newfound energy. Instead, it gives you a moderate boost – enough to enable you to complete any necessary tasks.
Possible Side Effects of the Orange Cookies Strain
Dry mouth and dry eyes are common adverse effects when using marijuana, and they can occur after using the Orange Cookies strain.
A bigger potential issue is the possibility of this strain increasing a user's rate of paranoid thoughts. However, this is mainly a problem amongst individuals already predisposed to paranoia. If you fall into this category, it is best to avoid Orange Cookies and choose a low THC product or stick with CBD oil.
Final Thoughts on the Orange Cookies Strain
The Orange Cookies strain provides a wonderful flavor combination, offering a mellow sweetness to help undercut the tangy intensity of the citrus flavor that forms the majority of the experience. With mesmerizing effects that could leave you feeling happy, relaxed, and energetic, this is a strain to savor.
Orange Cookies isn't the easiest strain to cultivate, and it is best only to tackle it once you have some experience growing marijuana. At best, it provides an average yield, but you're likely to be pleased with whatever you get when the bud tastes this good!